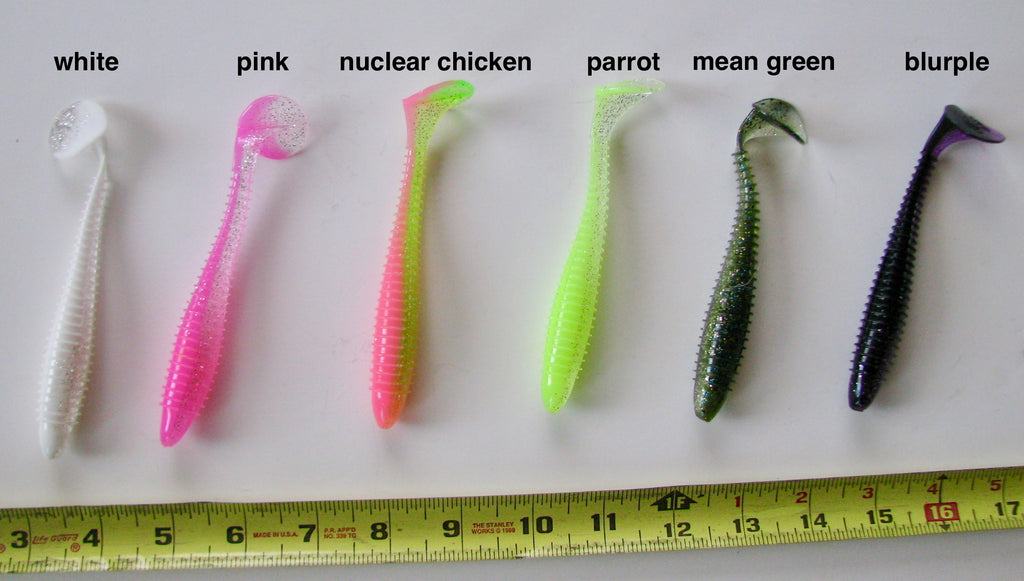 5" Paddle Tail Grubs
Paddle tail grubs are becoming a popular lure for the light tackle angler.  When I first tried these I was amazed at the action they had in the water.  Besides a active swimming tail they also have a overall swimming motion.  The combination of the two was a pleasant surprise to me and I've found them to be a great lure.  Stripers in the bays and on the beach are all suckers for these!  I've been using them around jetties at sunrise and just after with great success.
Other listings that go well with these are the weighted hooks, bullet jig heads and the new Swim Bait heads.  All three are listed individually and also in combination with these paddle tail grubs.
These are the well known Kettle Creek brand.
---