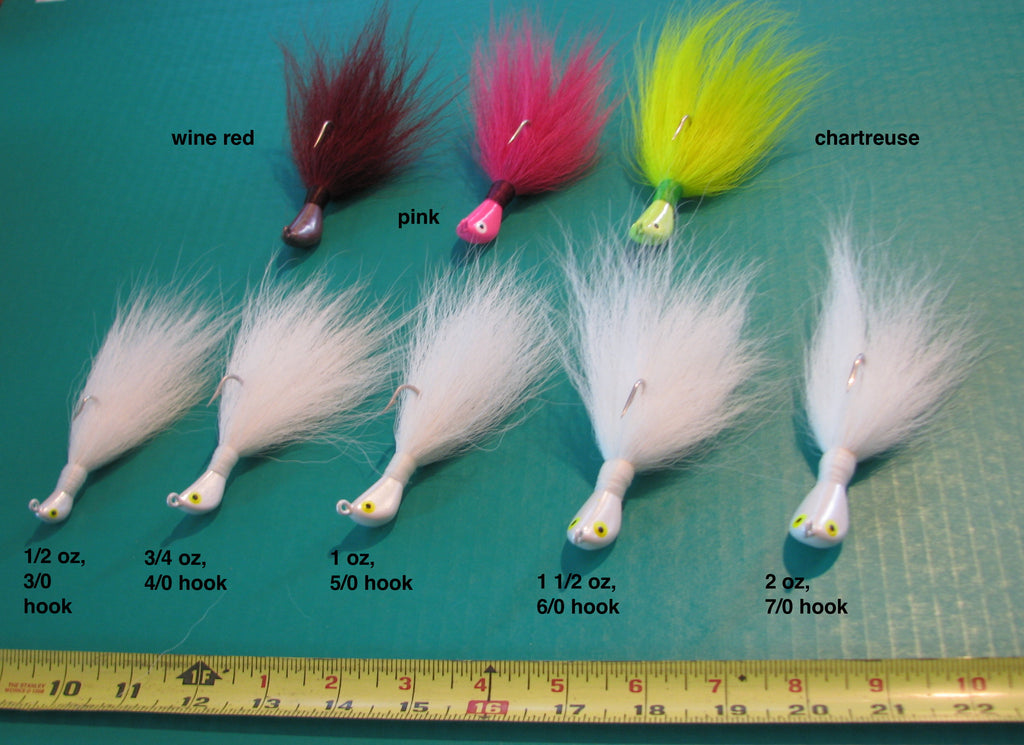 Banana Head Bucktails
     Here's another great lure for the light tackle fisherman chasing Stripers, Fluke (summer flounder) Weakfish, Redfish, Channel Bass and a lot more.  Forward balanced for proper presentation in beach, river and inlet and other low line angle situations.  
     Like all the bucktails I make these feature Mustad 2x strong, forged and plated hooks, generous amounts of deer hair, heat cured powder paint for chip resistance and epoxy coated wraps to stand up to toothy critters.
     Sizes available run from 1/2 oz to 3 oz.  Like most bucktails they should be fished slow and close to the bottom  Their design makes them less prone to snagging and collecting weeds.  Added dressing like curly tail grubs or the new synthetic pork rind replacements are always a good idea.
---