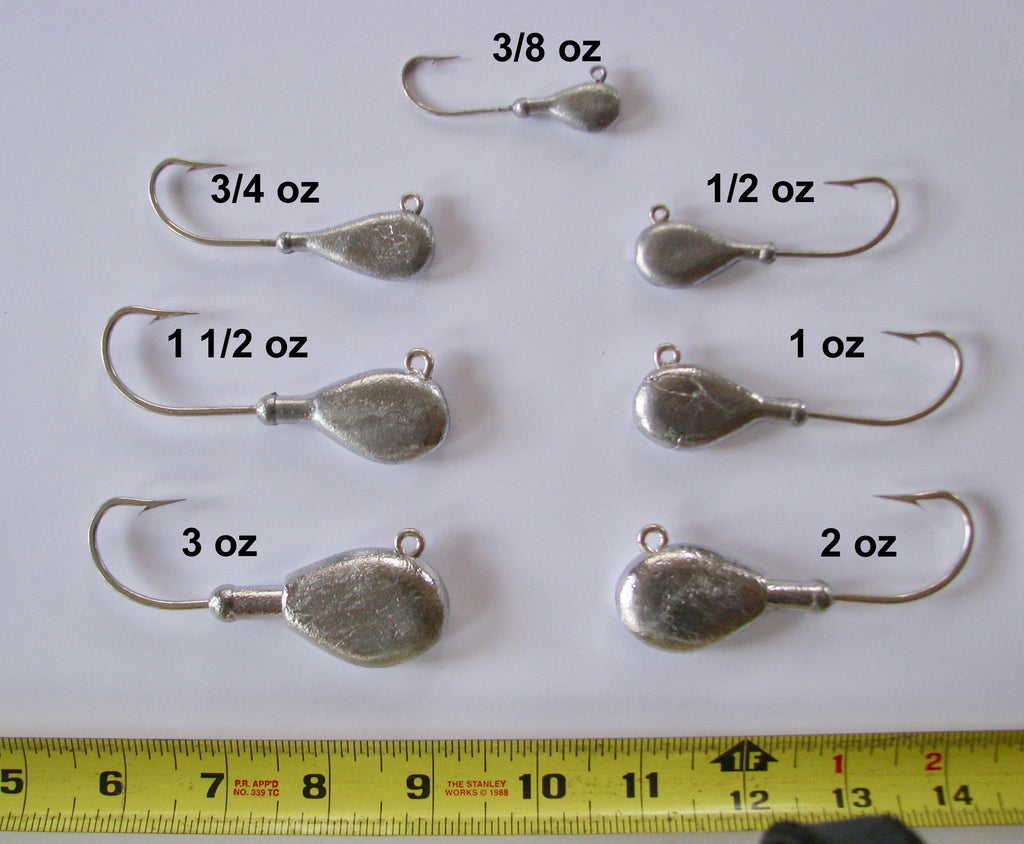 Bare Lima Bean Jigs.
Call them what you want, Lima Bean jigs, Flatheads, Butter Bean jigs or the original "Uppermans".  These are a jig head that's been around a very long time.  A version were included in US Navy and Army Air Corps survival raft kits in World War II.  
Their narrow cross section makes them a good choice when a fast current needs to be penetrated.  They drop like a stone and get down deep quickly.
As usual quality is not spared in their construction.  Hooks are Mustad 2x strong, forged for strength and rigidity and tin plated for rust resistance in salt water.  You'll receive heads in a cleaned and de-burred condition ready for paint.  A good choice for the right situations.
---