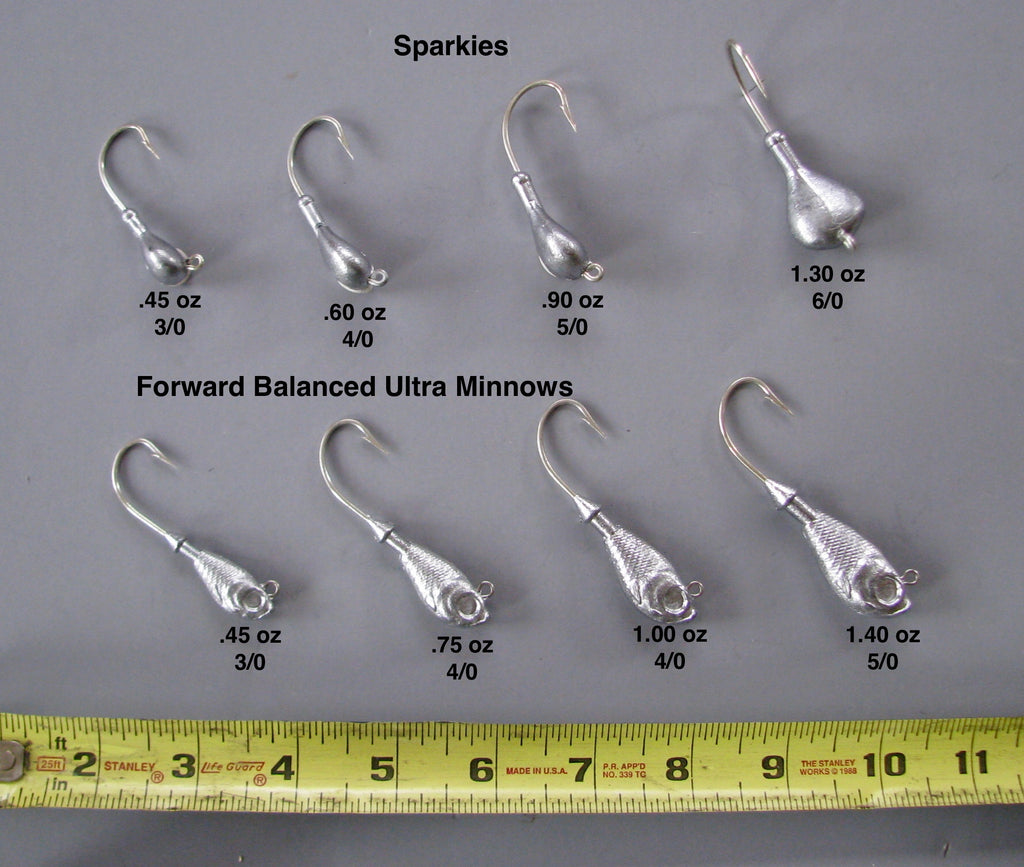 Bare Sparkie and Forward Balanced Ultra Minnow jig heads
Another round of bare jig heads.  These are a bit out of the ordinary.  Both are forward balanced for use in the surf and other shallow water locations.  The Sparkie was originally a highly successful Walleye jig.  The FB Ultra Minnow is my variation on the standard jig of the same name.  By moving the eye forward it rides in a more realistic manner in low angle presentations.  
As usual, all hooks are Mustad, forged for strength and plated for saltwater use.  Sizes are listed in the pictures with each individual head.
In addition they are shown with the actual weight, not the weight listed by the mold manufacturer.  In a couple cases the molds have been modified so there will be major differences from the original specs.  Just to be accurate and provide good information.
Sparkies and forward balanced Ultra Minnows:  both of these styles are great for Fluke in the surf and other shallow water locations.
---