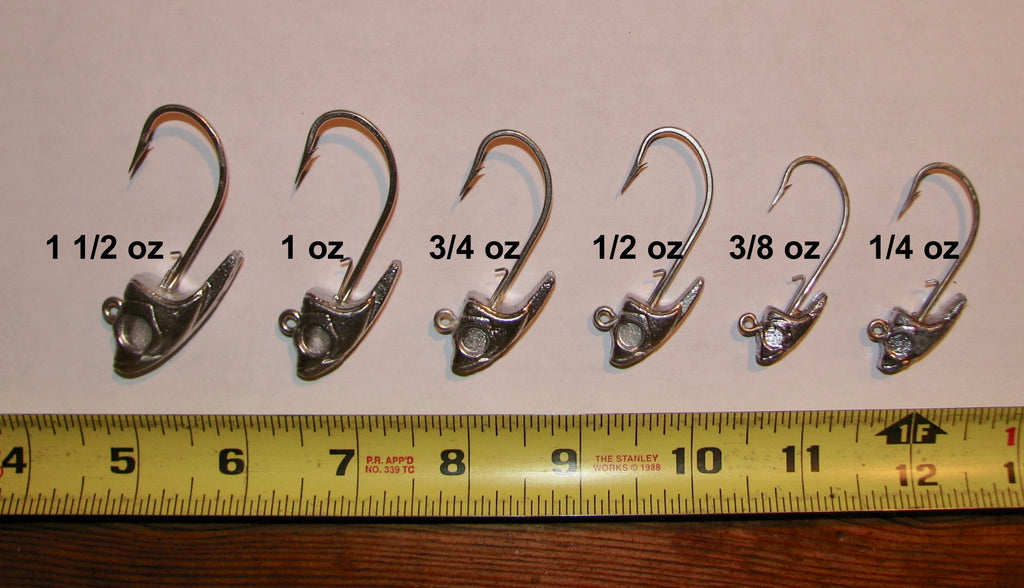 Bare Swimbait heads
Here are bare, unpainted Swimbait heads, the same that are listed elsewhere here in TinmanTackle.com in a finished and/or dressed condition.  No dealing with the expense, mess and hazards of molten lead to try your hand at making custom  tackle.  We all have ideas we want to try.
These are made with Mustad #34185 short shank jig hooks, 2x strong, forged for strength and plated to resist saltwater damage.  In addition, they have a wire "keeper" molded in along the hook shank to hold soft plastic paddle tail grubs or shads securely.  They have recessed eye sockets to ensure 3D eyes stay attached.
I use these myself and find them to be quite versatile.  I'm basically a shallow water, light tackle fisherman and these help me catch Striped Bass, Fluke, Weakfish and more in saltwater.   
---