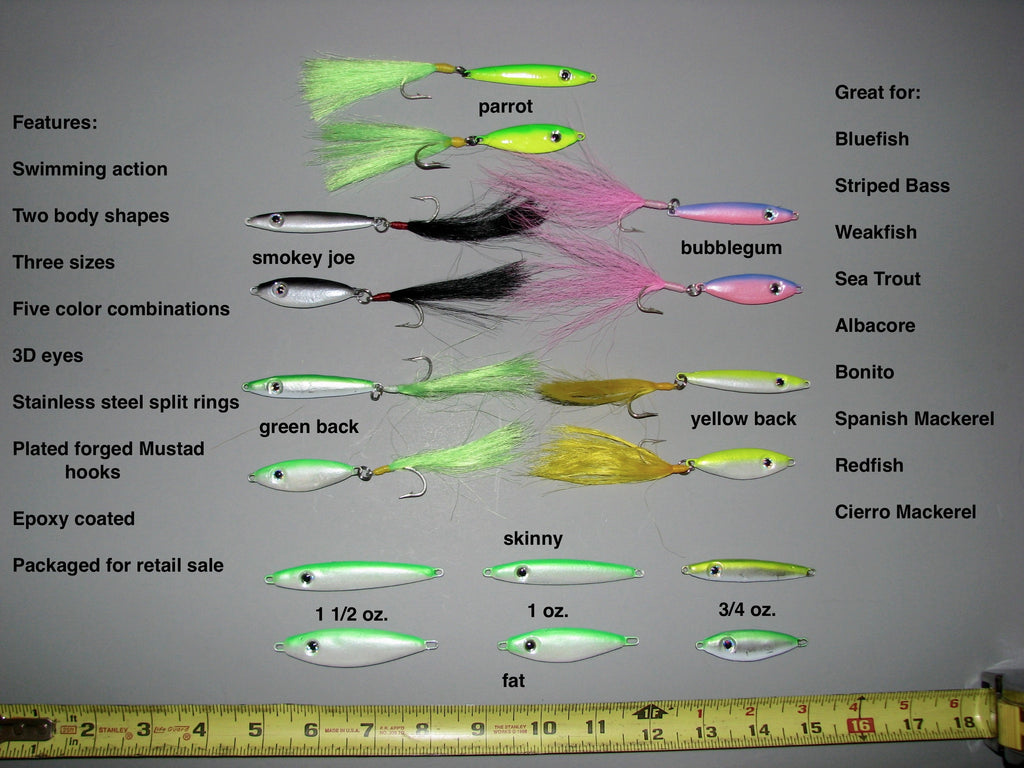 Bluefish Busters Again
Slab spoons are another classic lure that's very effective on all sorts of inshore game fish. Shown here are a good example of that in both fat and skinny versions.

These are made of powder coated and heat cured lead with a full loop stainless steel wire inside. Accent colors are sprayed vinyl and the whole lure is either epoxy coated or clear powder coated and heat cured.  The eyes are 3D extra glued to stay on.  Hooks are Mustad "9175 2x strong, forged and plated for tough saltwater conditions. Tails are tied deer hair.  The hair wraps are epoxy coated to hold up to toothy fish like blues. 

The skinny version has a size and profile similar to a spearing or silversides and the fat style looks more like a peanut bunker. Both have a great wobbling action on the retrieve.
Striped Bass, Bluefish, Spanish Mackerel and more will go for these.
---