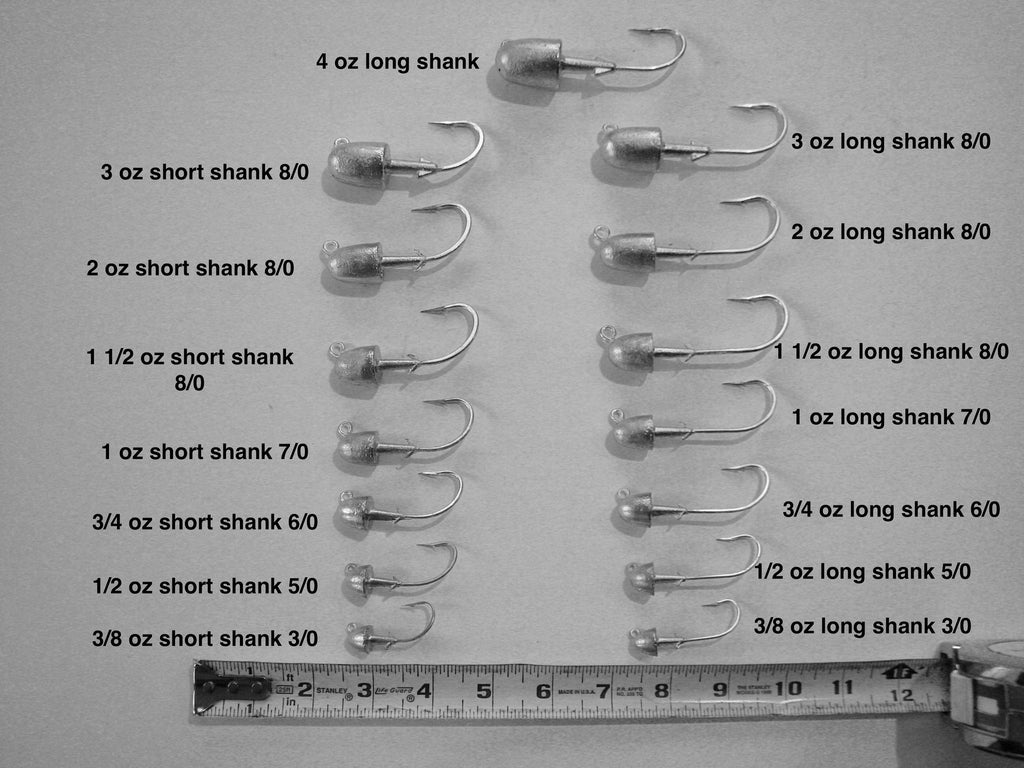 Bullet Heads for soft plastic
Bullet heads for soft plastic are similar in function to shad heads but with a different shape. Because they range in size from 3/8 oz to 4 oz a lot of situations can be covered with a selection of these.

The hooks used are either Mustad #34184 for long shank or #34185 for short shank preference. They are 2X strong, forged and plated for salt water use in the sizes shown in the picture.
---