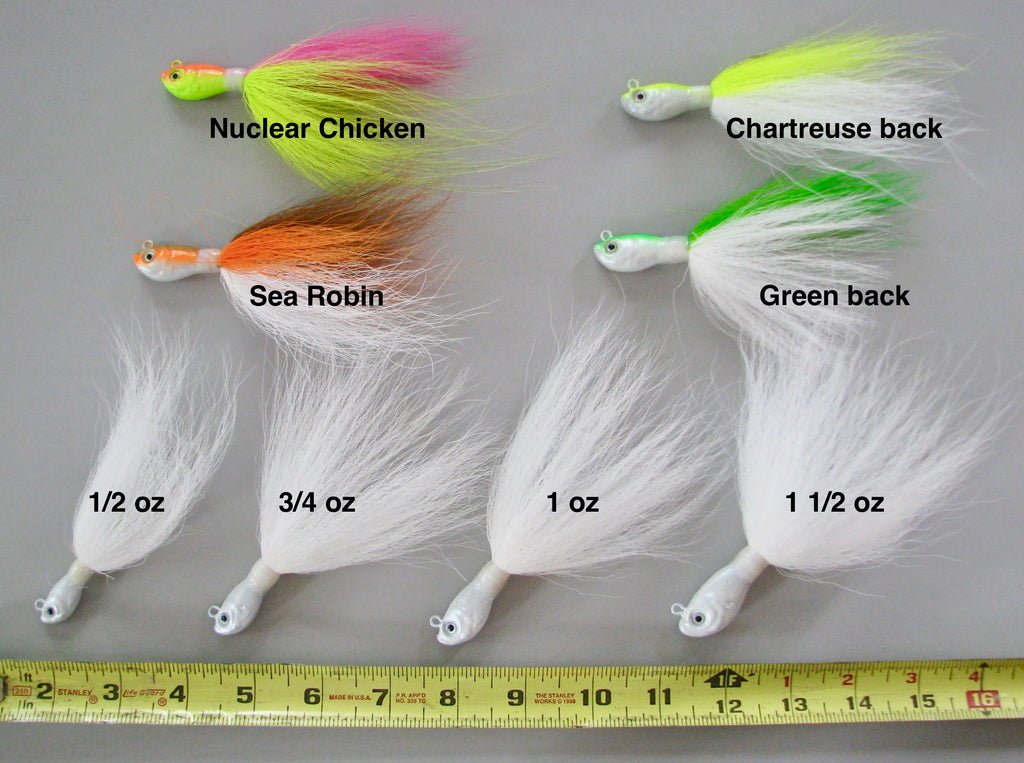 Forward Balanced Ultra Minnows.
   Ultra Minnows are a great lure and are very successfully used in both fresh and salt water.  In spite of being good they do have a limitation.  They are a "center balanced" lure.  This means they are best used in a vertical presentation like from a boat.  When retrieved from the shore or cast and retrieved in shallow water from any platform they come back in a nose down attitude.  Not exactly realistic.  The cure is to move the pull point forward.  This levels out the presentation for a more life like appearance.  
     The same careful choice of materials and methods are used to make these as all the other bucktails listed here.  Hooks are Mustad forged and plated, 2x strong.  Paint is a heat cured powder base for a start, accent colors are sprayed vinyl and then coated overall again with heat cured clear powder.  Eyes are extra glued 3D.  Dressing is generous quantities of deer hair with the wraps epoxy coated to stand up to toothy critters.  The moved forward tying eye is stainless steel.  
     These would be an excellent choice when bucktailing for Fluke in the surf.  All in all about the best bucktail or, as some guys call it, hair jig that can be made.
As always thanks for looking and good luck fishing.
---