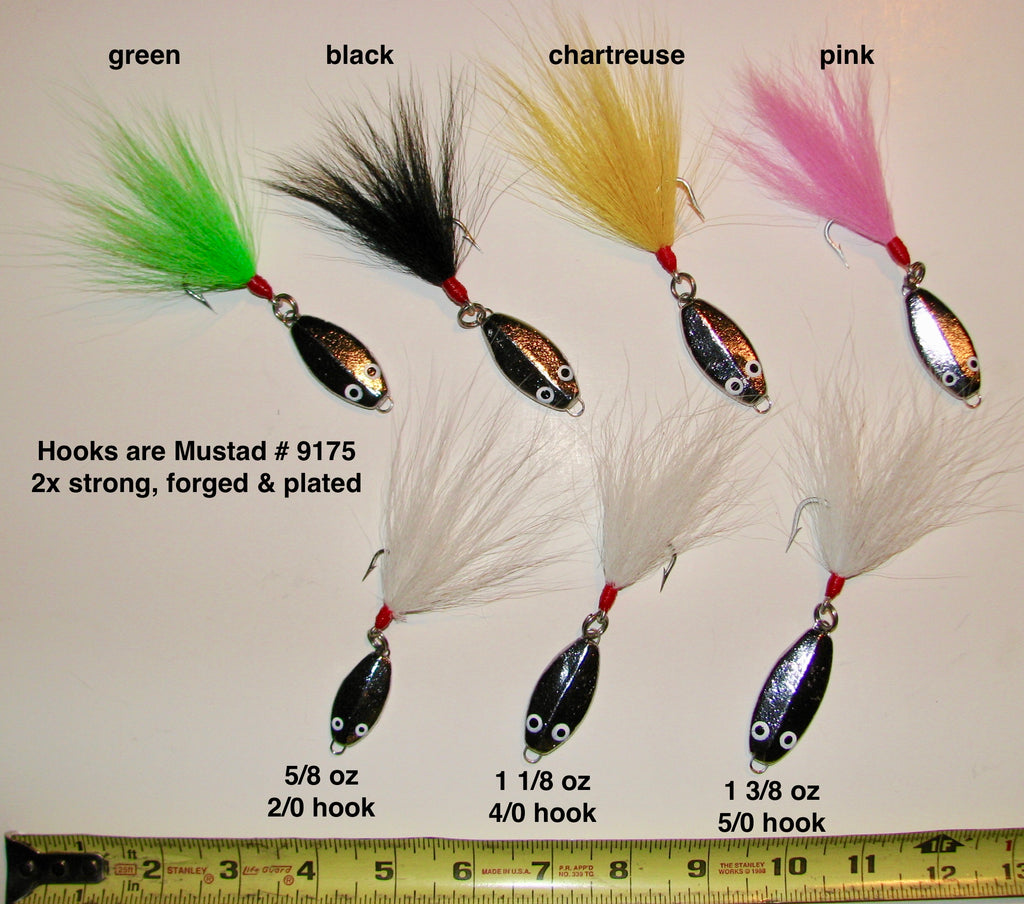 Peanuts!
   Gotta call them something so I decided to call them Peanuts because they resemble the size and action of "peanut bunker".  Peanut bunker are a very common baitfish on both the Atlantic and Gulf coasts.  Matter of fact they've been called "The Most Important Fish in the Sea".  
    These come in three sizes and five tail colors.  All are triple plated chrome over lead, have Mustad #9175 2x strong, forged and plated hooks and are tied with deer hair.  They have action galore and cast like a rocket.
     They're good forBluefish, Stripers, Weakfish, Fluke, Spanish Mackeral, Cerro Mackerel, Redfish and a whole lot more.  If you're looking for something different give these a try!
     Thanks for looking and good luck fishing.
---