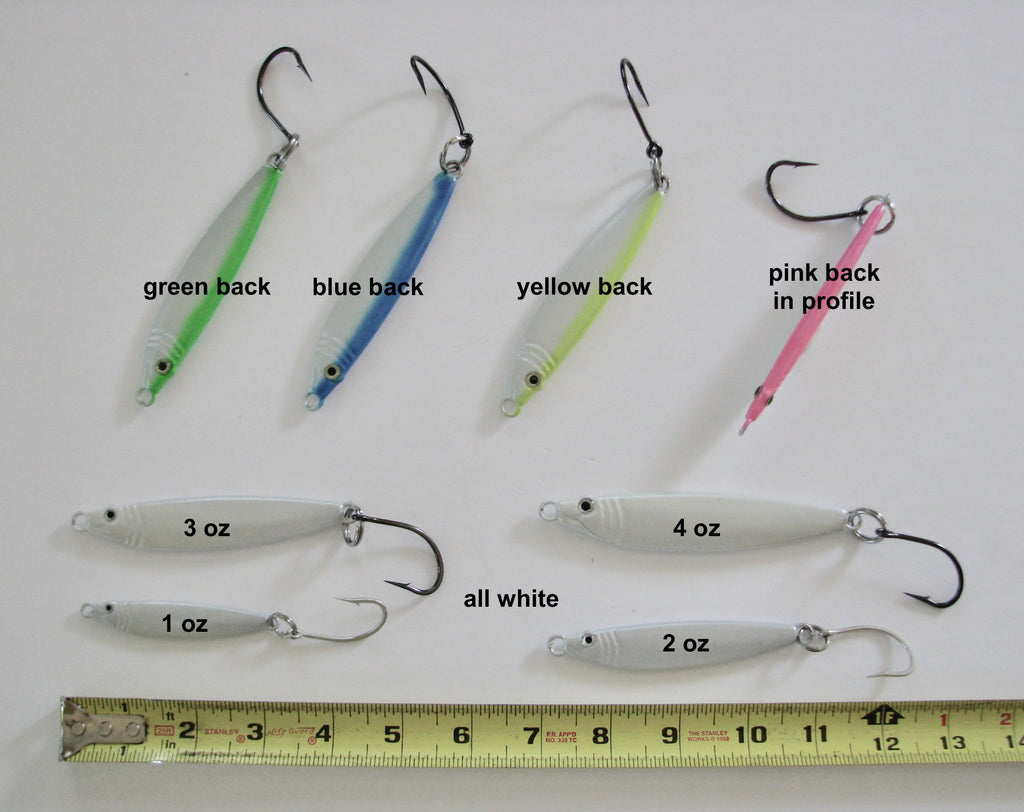 Sea Bass Jigs
Fishing for Black Sea Bass has become increasingly popular in recent years.  With the growth in pursuit of these tasty bottom dwellers methods other than bait fishing for them has also grown.  Here's a new line of jigs for that purpose.
  These are a herring shaped jig, painted with a primary powder coat that's heat cured.  Accent colors are usually vinyl paint sprayed and then coated overall in clear powder coat that's also heat cured.  A chrome plated version has recently been added.  Hooks are Mustad #9175, 2x strong, forged and plated for salt water use.  All around a good solid lure.
Four sizes, in five colors plus chrome plate are offered.
---