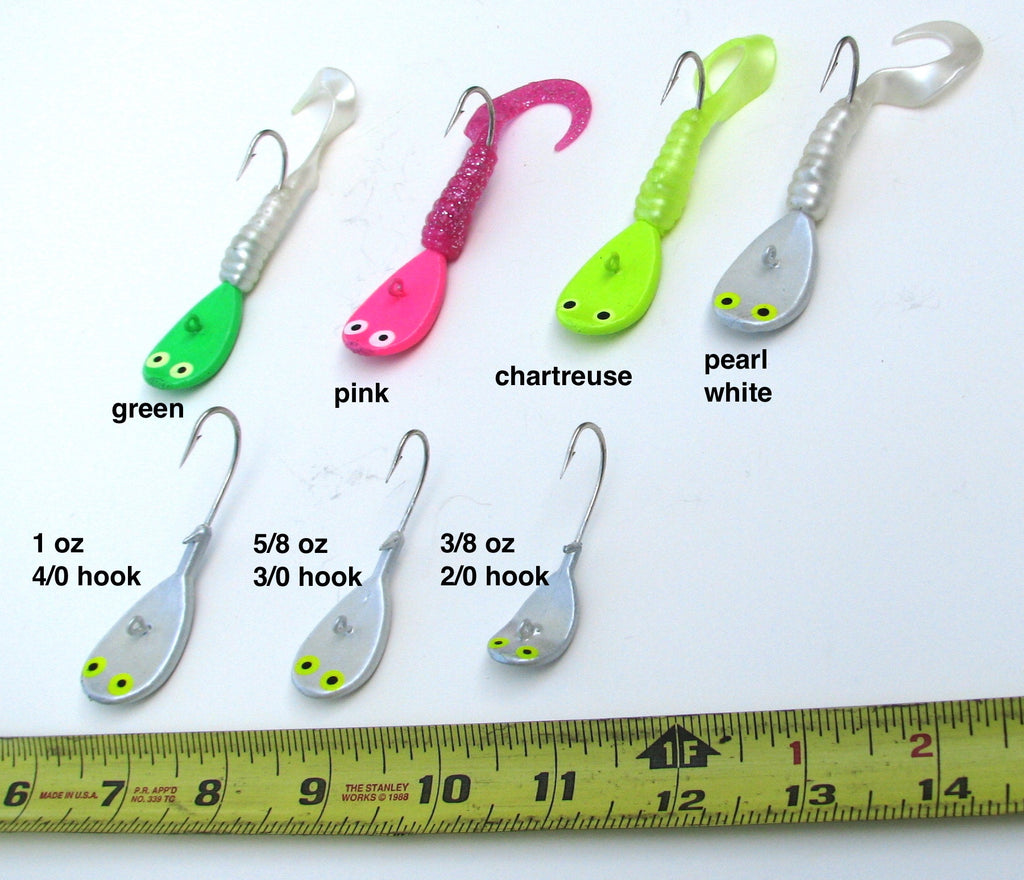 Small Wobble Jigs for Fluke.
     Small wobble jigs for fluke have become popular along the New Jersey and Long Island shore areas.  Made for the shallow water light tackle Fluke fishermen, there is another group of larger ones for deeper water use.  Surf, flats, inlets, and rivers are areas where these excel.  Small boat and kayak guys like them too.  
     All the same construction features are on these except they have a barbed tail for securely holding soft plastic grub tails.  Berkeley Gulp! is an extra good addition.  The combination of the two is deadly.  If Berkeley Gulp! isn't available, a small strip of squid is a good substitute.  Mouth appeal is important when Fluke fishing
     Besides Fluke, Weakfish, small Blues and Stripers and other local gamefish are caught with these.
---