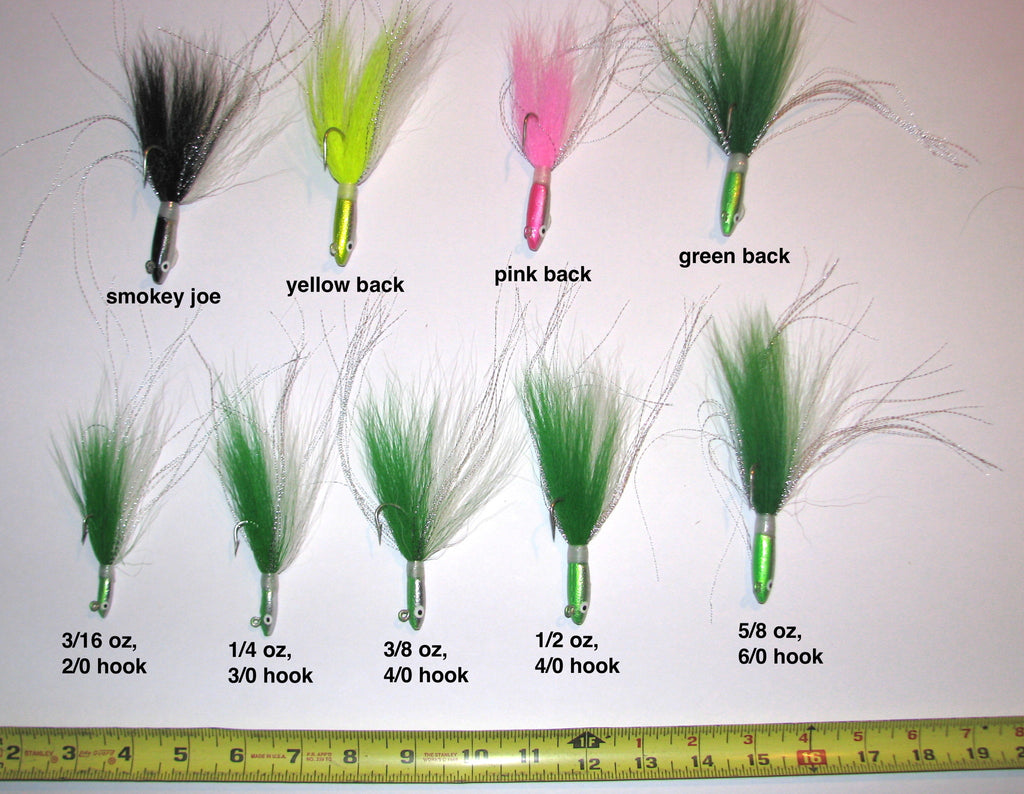 Tin Teasers
     Here's a lure not often seen.  These are a forward balanced bucktail made for light tackle, shallow water use.  From a beach, in a river or inlet or especially from a kayak fluke (summer flounder), weakfish, small blues and a whole host of other inshore game fish are caught on these.  
      Made from tin, not lead, they are lighter per size, are generously tied with deer hair, use strong plated hooks and the wraps are epoxy coated.  
      As a stand alone lure they are great but they can also be used as a teaser ahead of a bigger lure like a bucktail, slab spoon like a Hopkins, or a plug.  
---