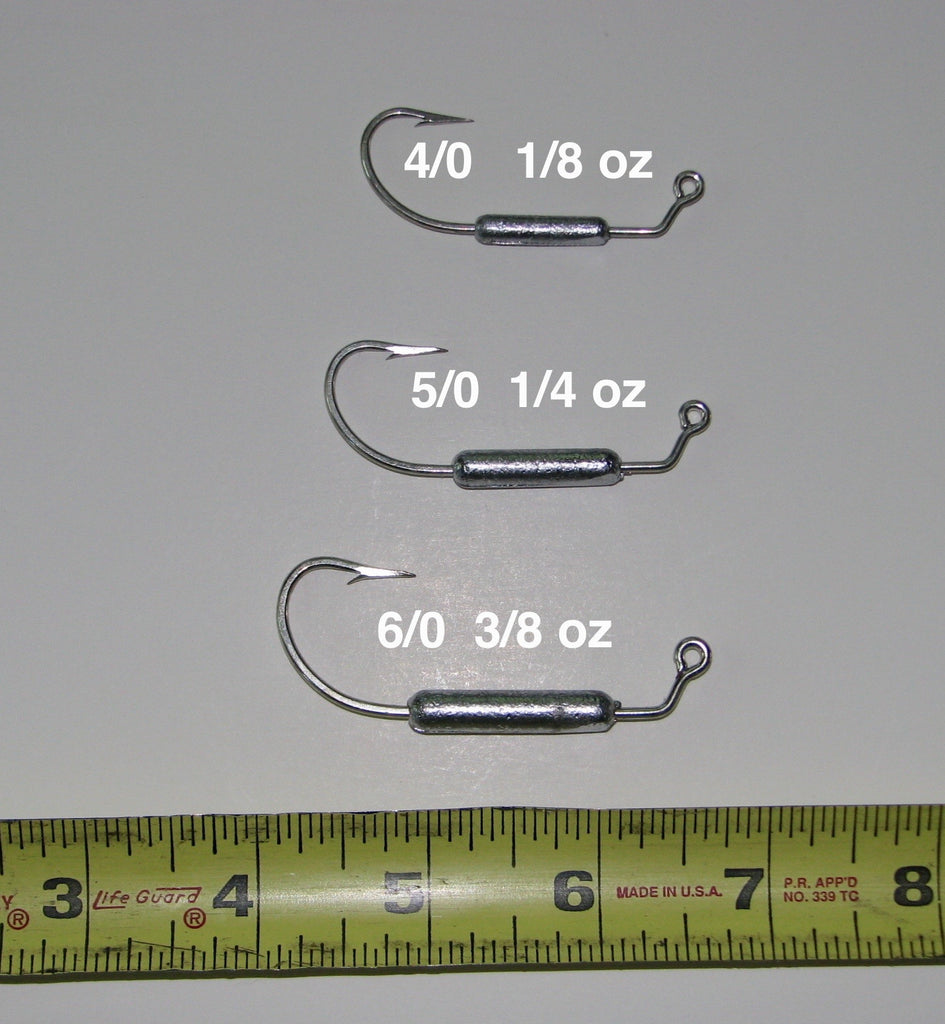 Weighted Grub Tail Hooks
Weighted hooks make a good addition to soft plastics like "twister tail" or paddle tail grubs.  These work especially well with the 5" paddle tail grubs also listed on this site. In combination with the grubs they add weight for better casting and getting down to the strike zone and still allow the paddle tail to do it's job.
They are listed alone here and also in combination with the paddle tail grubs.
---